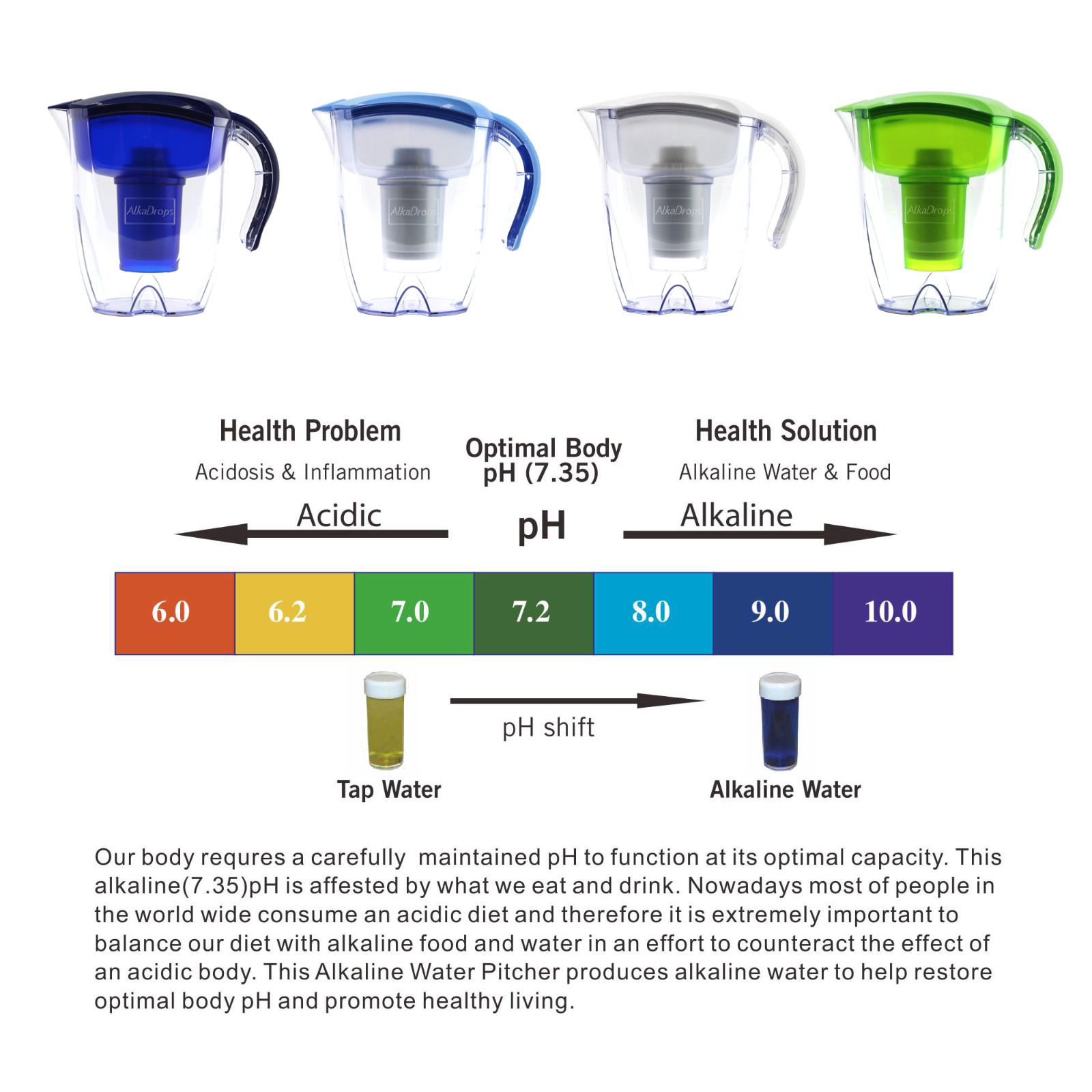 EHM ALKALINE WATER PITCHER
The Mineral Water Purifier gives the user alkaline water benefits. It acts as an alkaline water ionizer for your tap water turning it into mineral rich health promoting water which is alkaline in pH and has antioxidant properties.
The Jug comes with 1 cartridge each cartridge will last for 400 liters of filtered water before requiring replacement. If there is high levels of hardness then the cartridges may require replacement more frequently.
Product performance description